Performance Opportunities for everyBODY
Slay the Stage is an independently produced show, held quarterly, created to give the DFW pole and aerial community a united outlet to showcase their passion and talent while building performance experience.
Our goal is to create a platform for performers, beginner to professional, to have a creative outlet to share their talents and build their portfolio while inspiring the next generation of performers.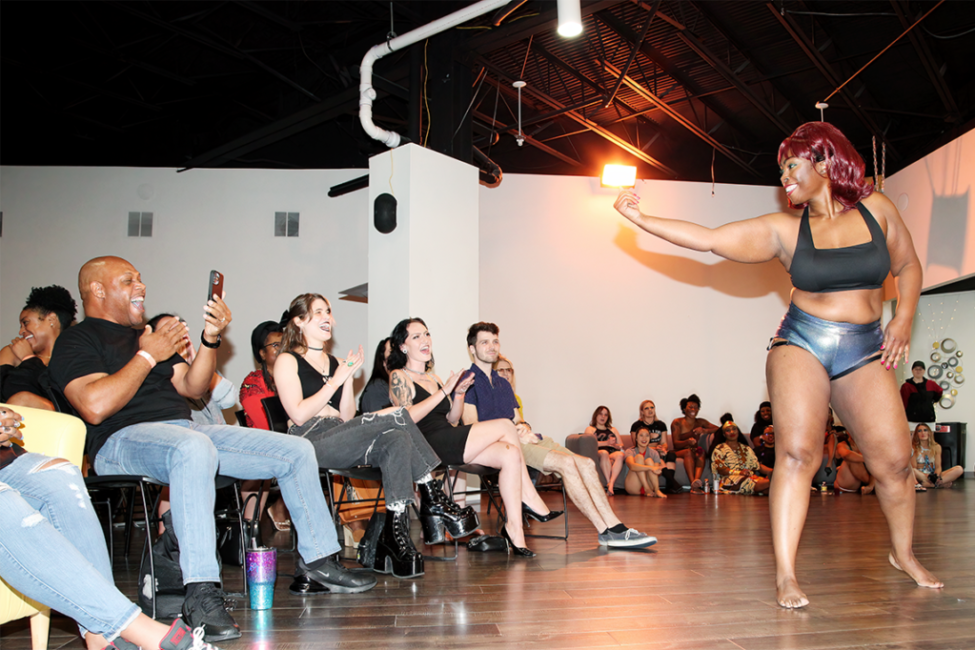 To offer an opportunity to local DFW artist-athletes to showcase their talent, build their performer portfolio/resume and educate them on performance and character development.
To connect and unite our DFW pole, aerial, circus, burlesque and dance community by bringing together our local students, instructors and studios.
To celebrate diversity in movement, body, style and level by showcasing and appreciating each performer where they are at now. 
To entertain and share our passion as artist-athletes with the DFW community – and maybe even inspire the next wave of powers, dancers and aerialists! 
Ashley is the owner and head coach of FlexyFit and Aerial Ashletes, a professional aerialist and competition judge. This dynamic and melanated aerialist and coach loves to train everyBODY and helps people achieve their aerial ambitions in pole, flying pole, lyra, trapeze and aerial yoga. She is the current Athlete Chair for US Pole Sports Federation (USPSF), and she specializes in the coaching of competitors and plus-size aerialists. Promoting body inclusion, better teaching practices, self-advocacy are passions of hers. Ashley is a master nerd and body sorceress with numerous pole/aerial certifications; she's also a NASM Certified Personal Trainer, Corrective Exercise Specialist and Human Movement Specialist with ten years of experience in fitness, flexibility, dance conditioning, pole and aerial. She's also a business creative that loves helping soloprenuers and small businesses.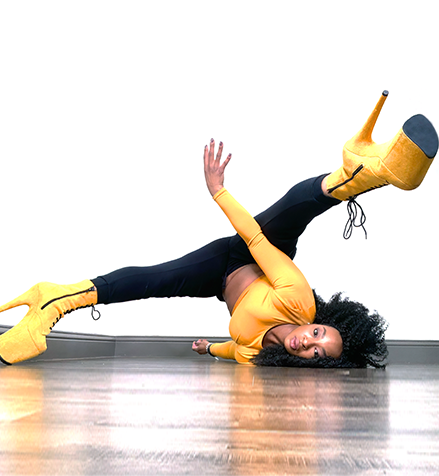 Valerie is our Event Manager, aka "the show whisperer!" She is the behind-the-scenes pro that keeps our events running smoothly! A Insurance Professional by trade, this wife and mother of two loves spoiling her family through cooking elaborate meals. When she is not cooking or traveling, you can find her training to improve her craft as an Ashlete of FlexyFit. There she is also the Team Assistant supporting the team behind the scenes. Valerie first found the love of pole/arial in 2021 when she visited a studio looking for a fun and challenging workout. She fell in love with the sport and signed up for competition with PSO Space City. She won 1st place in her division at her very first competition.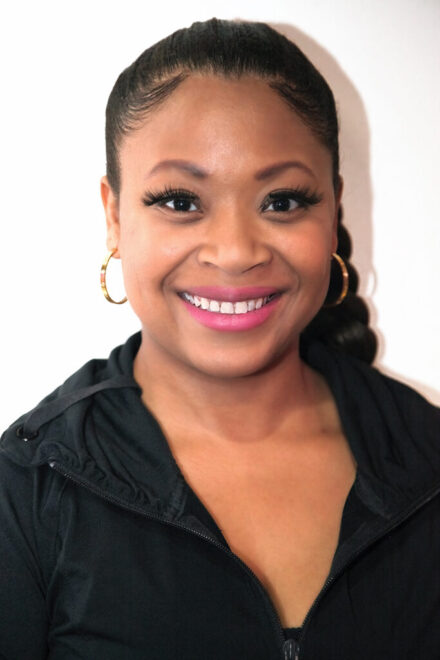 Eré is a fierce spinning Latinx aerialist based out of the DFW Metroplex. She fell in love with Aerial Arts in 2014 and has always had an affinity for Aerial Hoop. Since then Eré has traveled to the Dominican Republic, Ireland, Mexico and across the United States to hone her skills and learn from as many aerial powerhouses as possible. Obtaining certifications to teach were a natural progression as she was a school teacher too. Now Eré is a full time instructor at Shine Fitness Studio where she specializes in Beginner and Intermediate Aerial Hoop and Dance Trapeze, she loves helping everyone achieve all their aerial goals. Being in the air swirling around the Hoop and playing with gravity to achieve a faster spin is her true happy place.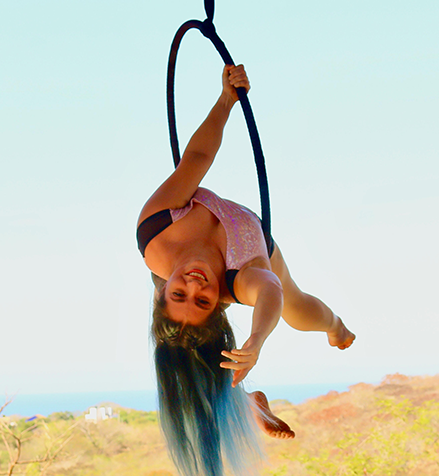 Dee, aka Pole_For_Your_Soul is a pole vet with nearly 11 years in this beautiful art. Pole Fitness catalyzed her weight loss journey and stole her heart immediately. She began competing, and soon after began teaching. She is a level 0-2 instructor at Altitude Fitness Highland Village. Her happy place is low flow and floorwork. Dee feels very intently that every woman deserves to feel sexy. Feeling sexy and appreciating your sensuality causes a domino effect on other aspects of life. Dee has worked with Ashley for the last 9 years and is very dedicated to growing this showcase for our pole, circus, aerialist, burlesque,  twerk, chair, floorwork and dance community.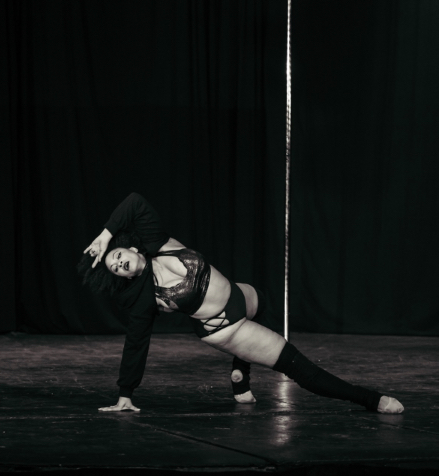 Candace is Co-Owner and Photographer at Divine Photographer. She has showcased her skills from behind the camera for over 10 yrs. She has a passion for creativity and loves to use photography as a way of self expression. Candace is very excited to be a part of the Slay The Stage team.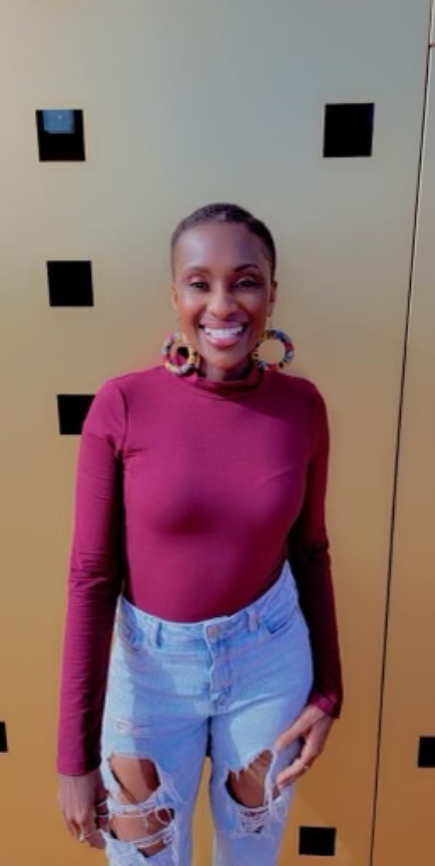 UPCOMING EVENTS
Volume 4: Colors
For volume 4 we will be dancing in COLOR! Color is one of the most powerful tools for visual communication across all mediums and industries. We want to explore and bring to life the vibrance of color and the many emotions and feelings that color evokes.
OUR ROOTS
We got our start as a way to help DFW pole competitors practice for PSO and get rid of performance anxiety and jitters. Little did we know it would evolve into a full community show!
Our third show, After Dark, which featured performers from from beginner to professional, representing six different DFW pole and aerial studios! We also debuted a new stage setup and floor to ceiling backdrop. 
Our second show, Naughty or Nice, which featured performers from from beginner to professional, representing five different DFW pole and aerial studios! 
Our second show, Naughty or Nice, which featured performers from from beginner to professional, representing five different DFW pole and aerial studios! 
Our very first show which started as a way to give PSO SpaceCity competitors a way to practice and get rid of performance jitters.