Volunteer
Want to be part of the show? Apply to be a Slay Squad Volunteer!
Slay Squad Volunteer Positions
At Slay the Stage, we love help! An event for the community, by the community means we need all hands on deck to help the show run smoothly. The Slay Squad supports staff and performers with the running of the show to help ensure it goes safely and smoothly. Get involved by lending a helping hand. It's a great way to support the community, meet new friends and get inspired. Bonus: you get in free!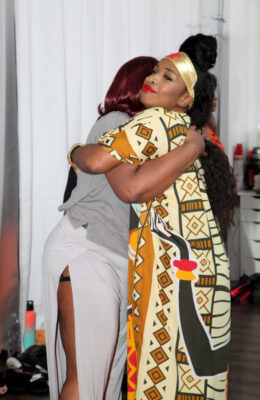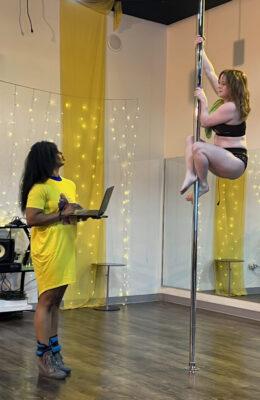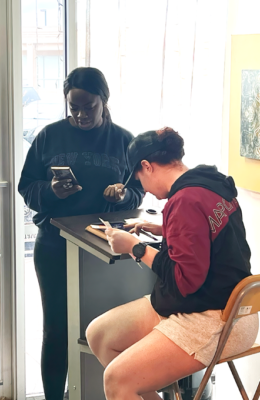 Assists our Pole and Aerial Coordinators before, during and after the show. Duties include: moving and helping rig apparatuses, moving of mats and props, directing traffic, etc. Must be comfortable around ladders and lifting lite loads. (Great for apprentices and aspiring/instructors in training)
The backbone of the pole performances! You'll help keep the stage floor and poles fresh and clean for each performer. Must be a strong climber and comfortable with safely climbing a 13' pole (spin and static) approximately 16 times, and operating a push broom. Bonus: razzle dazzle the audience by showing off a spin/trick or two! (Pole cleaners follow the same dress code as performers or *rep their respective studio attire.)
You are the face of the event as you'll be the first person people see when arriving and the last they see as they leave. Bright eyes and a cheery smile required! Duties include checking in performers and guests as they arrive and directing guests to seats. Must be comfortable with technology and working on an iPad or laptop to check guests in digitally. Will also be responsible for handing out guest gift bags as guests leave the event.
Setup and cleanup of the refreshment table. Helps make sure the table is pretty and organized. During intermission helps serve guests and replenish snacks/drinks as needed.
Arrives early (approximately 4:00pm) to help with set up of the event and stays after (approximately 30-45 minutes) to help with breakdown and cleanup. This includes moving chairs and tables, hanging curtains, checking the restrooms for toiletries refresh, etc.
No, volunteers do not need to buy a ticket. 
While you will get in free, depending on your Slay Squad assignment, we cannot guarantee viewing of the performances for any of these volunteer positions.